We teach 5th & 6th Graders
how to successfully handle
the challenges of middle school
Middle school: a whole new world for you and your child 
Parents understand the phenomenal change awaiting their middle schooler. Their social, physical, academic and emotional life will shift drastically. Although the thought of your child in middle school may be scary, it's also an opportunity for them, and you, to develop self-awareness and grow.
As the parent of a 5th or 6th grader with a learning difference, executive function disorder, ADHD or anxiety, middle school transition inspires a whole new layer of awareness and necessary preparation. 
Are you concerned about the possibility of your child experiencing:
poor grades
bullying
behavior problems
lack of friends
withdrawn
depression
social media
Your feelings are real and appropriate in today's world.  At times, students can be cruel to each other, and not all teachers understand the unique gifts your child brings. You only want the best for your child. They deserve to reach their potential and live a life beyond labels.
We believe every child, teenager, young adult, and adult deserves a safe place to be heard and learn new techniques and tools to be successful, in this case in middle school. This requires new tools, techniques, and understanding. 
We facilitate a peer group coaching program called My Super Adventure ™ focused on 5th or 6th graders so they are best prepared to enter middle school. 
group coaching program
My Super Adventures ™
This 8-week group coaching program is created for children and pre-teens going into middle school to learn about how their brain works and strategies which can work best for them.
Small Group of Their Peers
Experienced in Group Coaching
Their Brain
Understand Their Brain
What Makes Them Unique & Others Different
Impulse Control
Techniques to Think Before Acting
Managing Emotions
Flexibility
How to Change Plans
Handle Setbacks
Attention
Avoid Procrastination
Pay Attention & Complete Goals
Time
How Much Time
Allocate & Meet Deadlines
Feedback
Step Back & Be Accountable
Accept Others Feedback
We have helped hundreds of boys, girls, adolescents, and parents understand what's happening in the brain, and using research-based, proven techniques and strategies, help families throughout the metroplex.
My Super Adventures ™
Prepare Your 5th or 6th Grader for Middle School
June 5 – July 31 *
Weekly on Wednesday Night
6:00 – 7:00 pm
$ 380.00
1330 N. White Chapel Blvd. Suite 100 in Southlake
* no session on July 3rd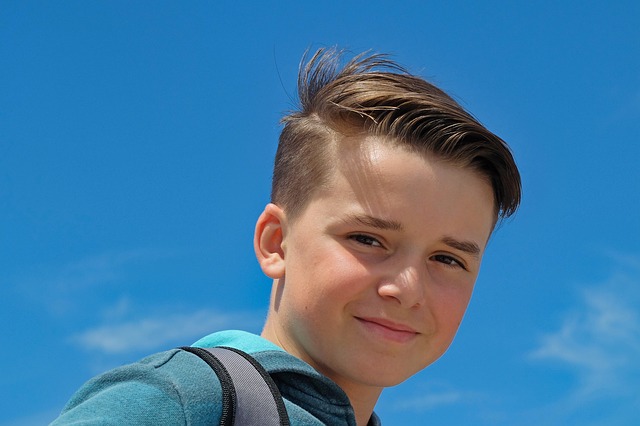 The school year is around the corner and summer schedules are filling up.
Do not wait for the new school year to begin and then realize you should have done something earlier.
How could these behaviors derail a
successful transition to middle school?
Hard Time Managing Emotions
Can't Keep Up On Assignments
Procrastination
Can't Prioritize
What Do I Need To Do?
Difficulty With Friends
Rigid – Overly Structured
Easily Distracted – Stay On Task
Minimal Recall of Information
Doesn't Accept Feedback
Impulsive
Emotional Outbursts
Academic Difficulties
Unable To Manage Time
Overwhelmed
1. Click On Register Now.
2. You'll receive a confirmation email and consent forms to complete and return.
3. Participate in a 30-minute Parent Q&A Online Discussion on May 29 at 6:30 pm. to review with what we'll be teaching and how you can support your child.
We agree to:
1. Send you a reminder one-week before the program begins.
2. Create a safe and confidential place for your child to learn and practice new skills.
3. Welcome them with snacks and water.
4. Schedule a 45-minute post-training individual consultation with you, the parents, to discuss specifics and answer questions.
Special Circumstance or Question?
Are you hesitating because you have a question or a special circumstance you want to discuss?
Call Marla directly at no charge. She'll help walk you through whatever is on your mind.
Call Marla at 817.319.1224
Parenting is not easy. You want to be the best possible parent, but no parent has all the answers. Worrying and crossing your fingers hoping for the best is not the way to start this new transition.
Help us, help your child discover more confidence, strength and new skills to feel better about themselves, and ease the adjustment to middle school.
We teach 5th & 6th Graders how to successfully handle the challenges of middle school