Discover Tools & Strategies for
ADHD, Anxiety, Depression &
Executive Function Challenges
Is ADHD Impacting Your Relationship?
The Avant-Garde Team discusses the challenges & ideas when one or both partners have ADHD?
Take control of your academic, professional or personal life and achieve your goals.
ADHD Coaching is a collaborative supportive process.
In partnership with you, we'll facilitate and help you identify your goals, and the systems and strategies to reach them.
ADHD Coaching Changes Lives
 An individual may have executive functions challenges without having ADHD.
However, someone with ADHD will have challenges with their executive functions.
This is because the "executive" that controls behavior in the brain, and helps organize and plan is not doing the job it's supposed to do.
Anxiety and depression are illnesses to treat like any other health condition.
You'll find our licensed counselors to be compassionate and skilled to help you discover your dreams can be realized.
Parents often feel isolated, unsure and misunderstood by family members, the school and other parents.
We believe parents need to educate themselves about their child's challenges and learn new parenting strategies.
We Have Spanish Speaking Counselors and Coaches
We work with:
Children
Adolescents
Families
Adults
Parents
Couples
Specializing in innovative, cutting-edge and research-based counseling, as well as ADHD Coaching and Parent Training for those who live with ADHD, anxiety, depression or executive function challenges.
In addition, we provide practicum and internship opportunities that support mental health professionals and ADHD coaches starting their careers.

Saturday, February 22, 2020
8:00am – 4:30pm
Houston Community College W. Loop Campus
5601 West Loop South, Houston 77081
COME TO HOUSTON & LEARN
We're Speaking at ADDA-SR 
Parenting Your Adult ADHD Child: Your New Role
Dulce Torres & Ellen Ortega will speak on how to create an open dialogue, talk about boundaries and how to provide support while respecting them as adults.
NEW BEGINNINGS & HABITS
The Avant-Garde Coaching & Counseling Team discusses suggestions to create long term change versus a few weeks. Click on the video above to hear their thoughts and ideas about:
Are you committed to the change because it's truly what you want for yourself
Do you have an accountability buddy for encouragement, not shame
Be clear and specific on what you want to achieve
Manage Grief During The Holidays
The Avant-Garde Coaching & Counseling Team discusses a few ideas to help family and friends recognize the difficulties when someone passes. Click on the video above to hear their thoughts and ideas about:
Give Permission & Acknowledge It's Okay To Talk About Your Feelings
Create New Traditions
Understand Grief Looks Different For Everyone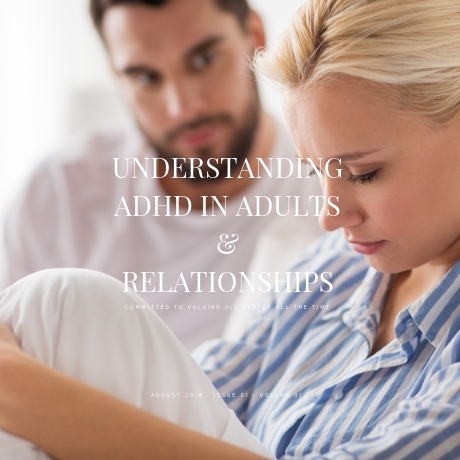 ADHD in Adults & Relationships
Avant-Garde Center Locations
Dallas Ft. Worth Area
1330 N. White Chapel Rd
Suite 100
Southlake  76092
Schedule In-Person or Online Counseling or In-Person, Group & Online ADHD Coaching
NEW HOUSTON OFFICE
8530 FM 1960 Rd. East
Suite 105
Humble  77346
Schedule In-Person or Online Counseling  Session or Online ADHD Coaching
© 2020 Avant-Garde Counseling and Coaching Center  All Rights Reserved