Schedule Your Free Coaching or
Counseling Consultation
Interested in Scheduling a Private Pay Counseling or ADHD Coaching Session?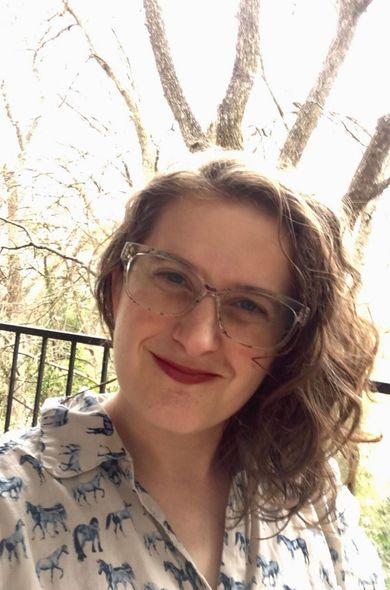 Kate Jones
Licensed Professional Counselor Associate (LPC/A)
As a Licensed Professional Counselor Associate, Kate is focused on helping individuals with ADHD, anxiety, or depression.
In her words, "if you have ADHD, you have likely been given advice that starts with "why don't you just", followed by something incredibly unhelpful like "focusing more" or
"stay organized".
Your life has likely been filled with suggestions, criticism, and frustration for not meeting expectations.
She understands having ADHD could mean you've heard more negative things about yourself, which can lead to issues with self-esteem, anxiety, and depression.
Kate is a Licensed Professional Counselor Associate with an additional master's degree in Family & Child Studies.
She believes having ADHD does not mean you are broken or unloveable. You are just as valid, valuable, and worthy as any other person walking this earth, and together we will learn how to navigate this world.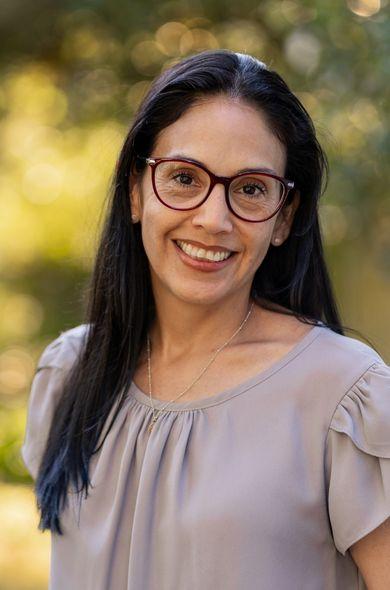 blanca Palacios
Licensed Professional Counselor Associate (LPC/A)
Blanca received her B.A. in Psychology from California State University, Long Beach, and her master's degree in School Counseling from Capella University.
Prior to becoming a therapist, Blanca worked with youth and families in the foster care system, individuals and their families with developmental delays.
She works with adolescents, teens, adults, and military families with anxiety, anger, depression, life transitions, and family conflicts.
Blanca enjoys working alongside clients to ensure you have a tailored strategy to help them become their best version.
Interested in Scheduling a Private Pay ADHD Coaching Session?
Victoria Robledo
Board Certified Coach (ACC)
Victoria is a member of the International Coaching Federation and has an ACC credential with over five years of experience. 
She has a mental health background with more than eight years of clinical psychologist experience in Latin America.
She is bilingual in both Spanish and English. 
Her passion for helping others strive and be the best version of themselves comes from her experience, as she was diagnosed with ADHD early on. 
Additionally, she brings her background in education, where she worked with kids who needed curriculum accommodations.
Victoria is studying for her master's degree in Marriage and Family Therapy.
Interested in Scheduling a Private Pay ADHD Coaching
or Insurance Counseling Session?
Dulce Torres
Licensed Professional Counselor – Supervisor (LPC-S),
Board Certified Coach (BCC),
ADHD Certified Coach (ACC) 
CEO and Founder
Before launching her full-time coaching practice, Dulce spent over 20 years as a psychotherapist, consultant, and mentor. She provides mental health services but also supervises and trains new clinicians. Fast forward to 2008, when Dulce started her journey as a trained Life Coach and specialist as an ADHD/ Executive Function Coach. 
Dulce offers transformative coaching, consultation, and mentoring, as well as a recognized keynote speaker on Creating New Habits, Self-Emotional Regulation, and High-Performance Organizational Skills. 
She has served on the national board and now the North Texas chapter of CHADD (Children and Adults with Attention Deficit Hyperactivity Disorder). As an active member of ADHD Coaches Organization (ACO), Attention Deficit Disorders Assoc – Southern Region (ADDA-SR), Texas Counseling Association (TCA), and Hispanic Women's Network of Texas (HWNT).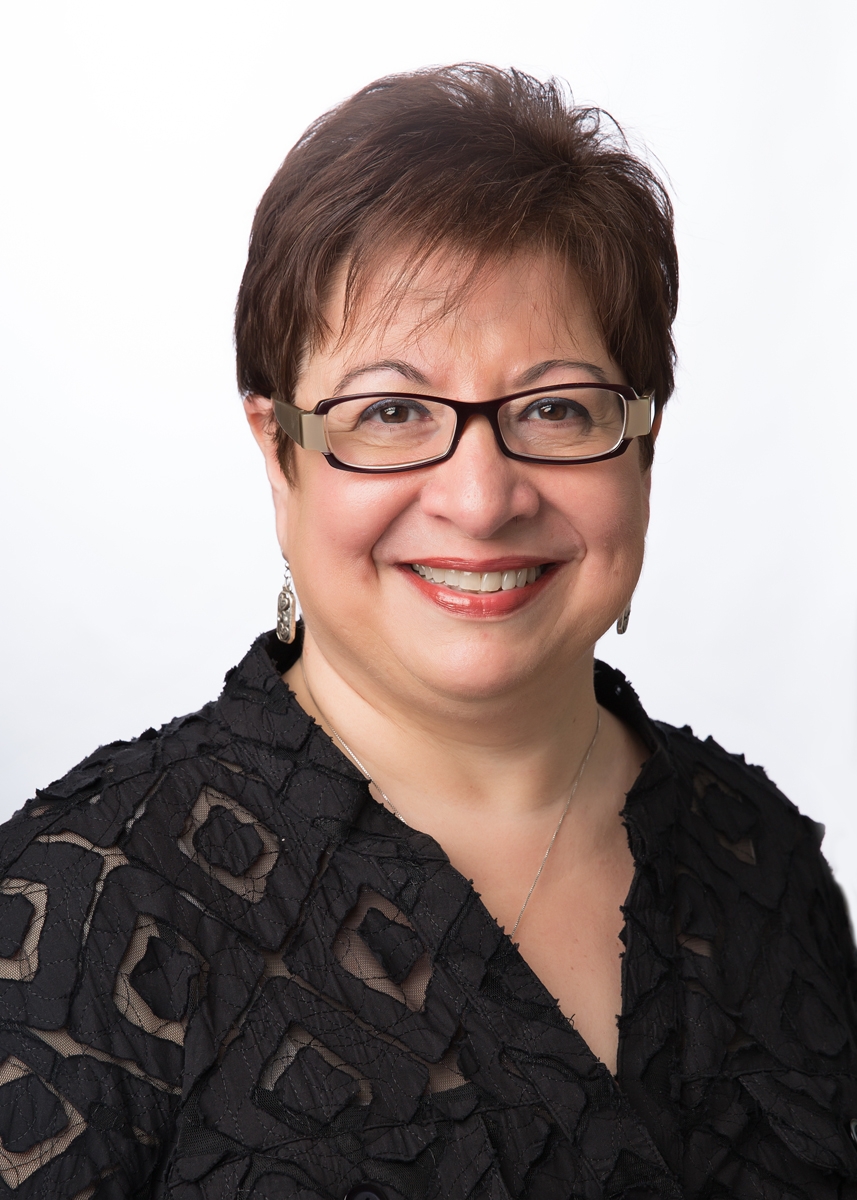 FREE DOWNLOAD
"Five Steps To Creating Lasting Change"
Walk through a series of questions to help you adopt & stick with a new habit.
Change takes time and discipline to break the patterns of the past. This process begins with clarity, understanding what gets in your way, and answering, "how much do I want the result from this new habit?"  
I've created this download to guide you through a self-coaching exercise to gain clarity and insight into what's different this time. Your new habit may be life-changing. Let's go. 
Dulce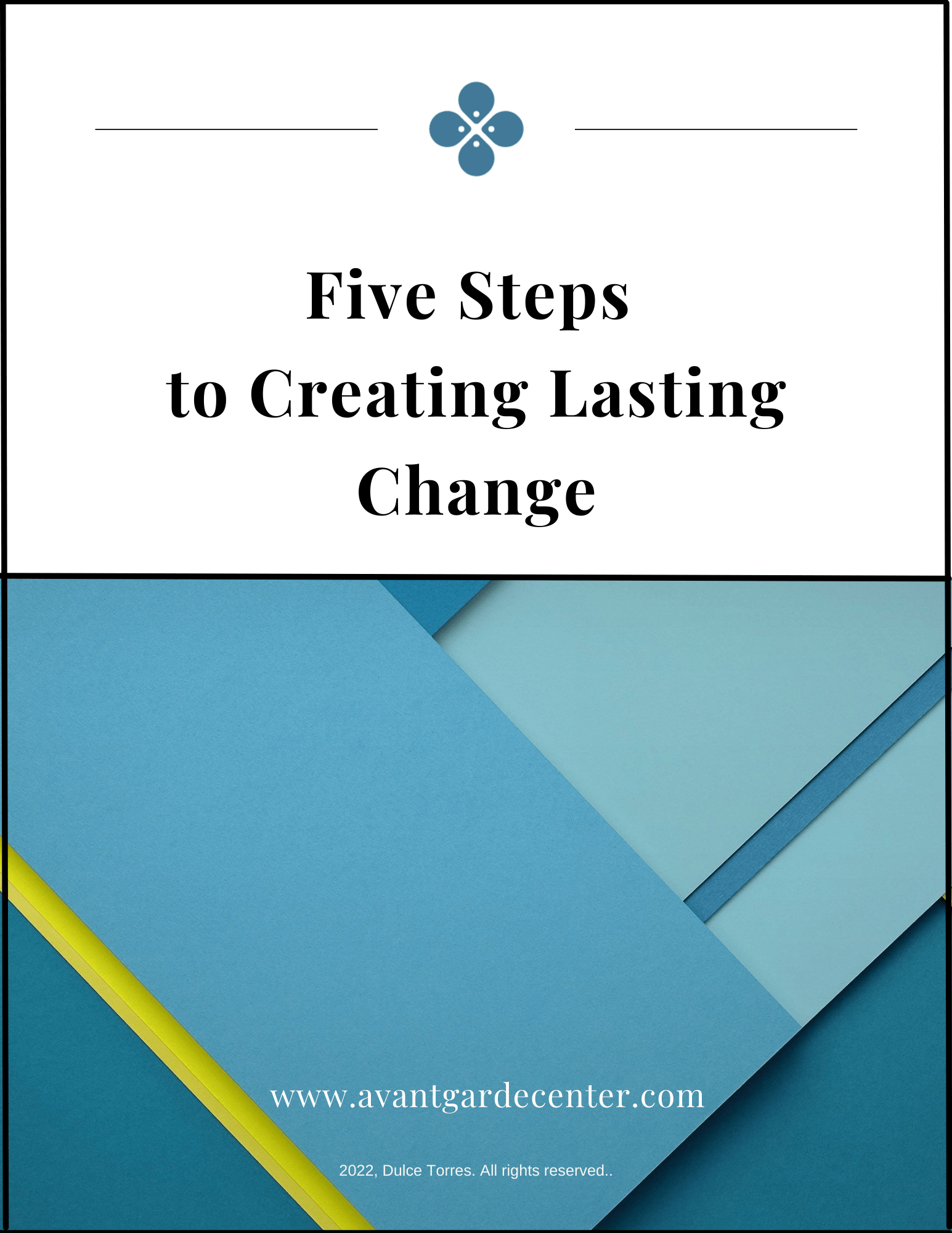 OUR COMMITMENT
The uniqueness of everyone we touch is valued, welcomed, and respected. We are individuals who believe in serving the whole community bringing our gifts to all, and specifically to those with neuro-diversity challenges.
© 2023 Avant-Garde Center  All Rights Reserved